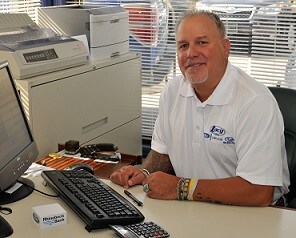 Meet our Finance Manager, Nicole Lacy.
Bobby has been a part of the Lacy family for 13 years and has a phenomenal relationship with more than 10 different lending institutions. This includes many local banks, such as National Bank of Coxsackie, Saratoga National, Rhinebeck Bank, Mid-Hudson Valley Federal Credit Union, and Hudson Valley Federal Credit Union. 
Reach Nicole Directly
888-451-9412 x 145
nicole@rclacy.net
Car Loans & Subaru Leases in Catskill - Lacy Subaru Serving Catskill, Albany, Rhinebeck, Kingston, Troy NY
Financing your next new car or used car should not be a time consuming hassle! Let our online auto finance application reduce the amount of time you need to spend on finding an auto loan in Catskill, Albany, Rhinebeck, Kingston or Troy NY. Sitting around waiting on a finance approval at a dealership is stressful! So get your auto loan approved before arriving at our greater Catskill Subaru dealership. Let our team explain the difference between an auto loan and a Subaru lease for Albany drivers, so you can decide which is best for you.

Lacy Subaru provides the lowest available rate on a car loan in the Catskill area, and high approval rates for bad credit auto loans. You can qualify for an auto loan for your new Subaru or used car at an affordable rate, regardless of what your past or current credit situation is. Special financing is not only for buyers with bad credit. Self-employed or commissioned employees may be classified as high risk and our auto financing services can help most people who are classified as such.
Give the Lacy Subaru finance team a call or visit us at 25 Maple Ave Route 9W. You can also contact us by filling out our contact form below. We look forward to serving your New York auto financing needs.